It's Wednesday, and that means… another cover reveal, of course! Today I am helping to reveal the cover of Mark C. King's historical fantasy, Carousel of Faults. Are you ready for it?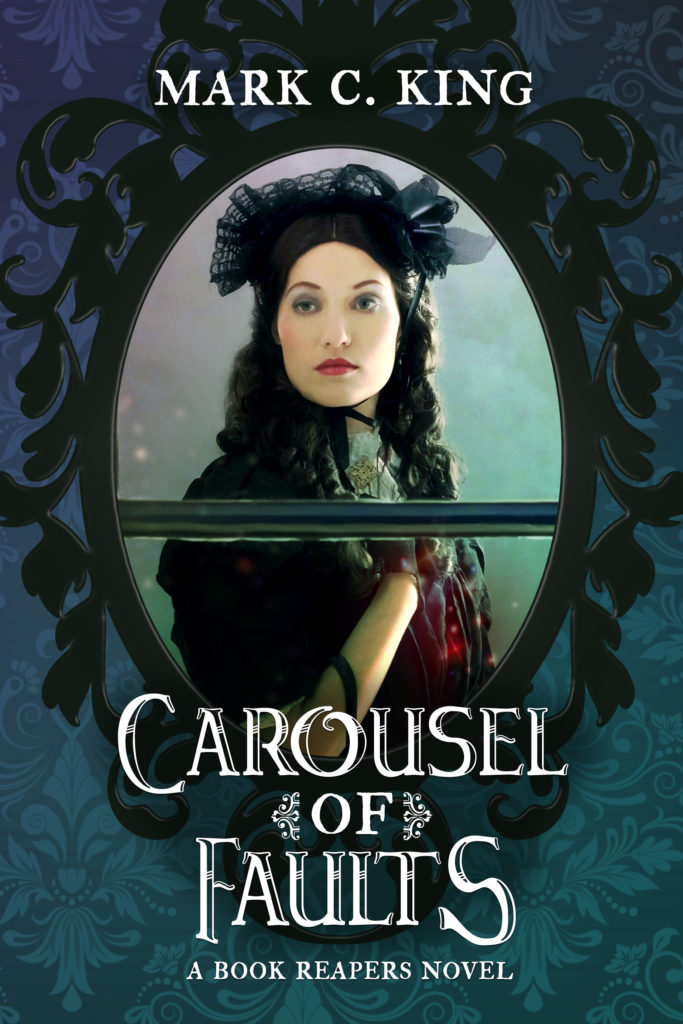 "Are we defined by our faults?
Naomi Gladwyn's life went from abominable to amazing. Narrowly avoiding life in a dismal London workhouse, she ended up with an adopted family and dear friends. This new life, however, is not without its thorns.
Much of her time revolves around Dark Books – books that are so emotional, so influential, that a reader cannot help but carry out what is written, often with deadly results. She now hunts these dangerous tomes with her adopted father, Mr. Stafford.
But a past mistake, a torturous secret, haunts her and – when revealed – puts everything she has and everything she ever wanted in jeopardy."
Title: Carousel of Faults (A Book Reaper's Novel)
Author: Mark C. King
Release Date: July 10th, 2018
Publisher: Snowy Wings Publishing
Cover Designer: Key of Heart Designs
Pre-order Carousel of Faults now, or add it on your Goodreads here.