An ongoing YA/NA hybrid series featuring Patricia Verona, her best friend Grizz, and the incorrigible Minola brothers. The first two books in the series are available now from Snowy Wings Publishing!
The Taming of the Dudebro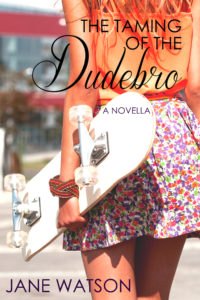 Patricia's dream is coming true: she is directing her own play, a one-act written by her best friend, Grizz, for the school's annual Drama Festival. Everything seems to be perfect until her teacher assigns Kurt Minola, the biggest jerk in the school, to work on her play. Kurt is lazy, selfish and irresponsible. The only good thing about him is his attractive twin brother, Ben—but even he can't seem to change Kurt's attitude. Kurt's presence turns Patricia's dream into a nightmare… until Patricia and Grizz decide to take matters into their own hands, and subject this insufferable surfer-dude to some taming.
A Midsummer Night's Dudebro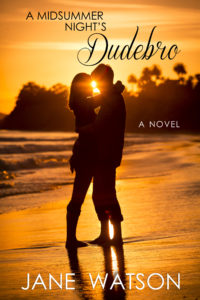 With the theater festival behind her and graduation around the corner, Grizz Sheridan figured she was done with Kurt Minola. She wants to focus on spending time with her friends and enjoying her last summer before she goes off to college.
No such luck now that Kurt's crushing on her best friend (and his twin brother's girlfriend), Patricia. It seems like he's glued to her side no matter where she goes—class, parties, even Prom.
Grizz thinks her luck is changing when she begins working at Merry Mule Coffee Roasters and meets super hottie, Dimitri. That is, until a certain surfer boy starts working there, too—and suddenly seems to have turned his romantic interests elsewhere…
Will Grizz survive the summer?
The Taming of the Dudebro & A Midsummer Night's Dudebro are now available in a two-book omnibus!
Get it now on Amazon—available to check out for free in Kindle Unlimited!