Hello, everyone! Today I am revealing the cover of K.M. Robinson's Locked, book two in her Golden trilogy. After Golden's cliffhanger, what's in store for Auluria? Here's the exciting synopsis, and the cover designed by K.M. Robinson herself: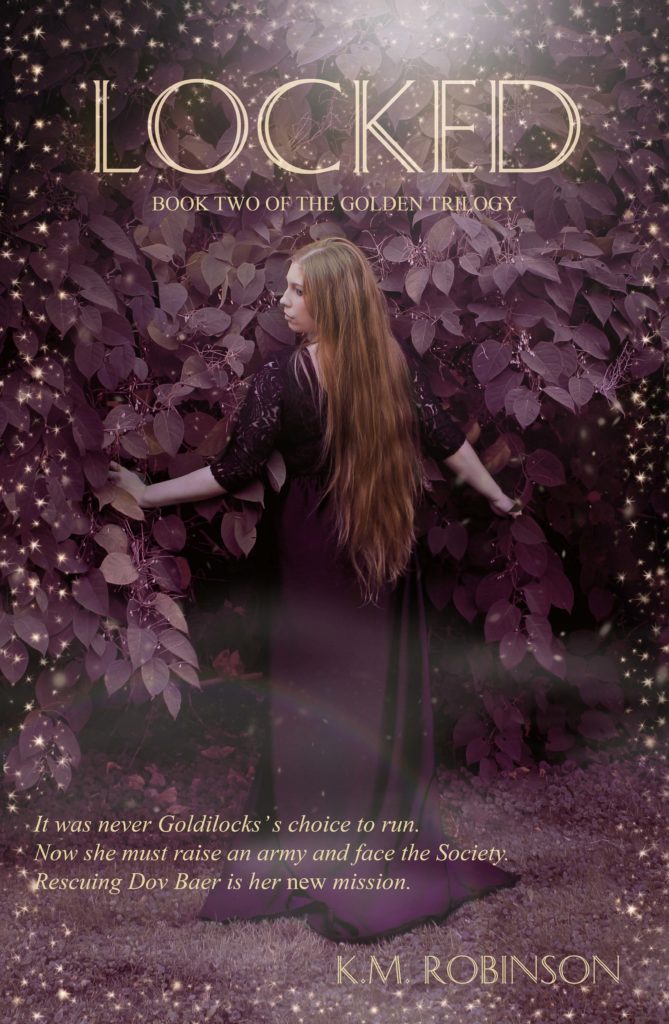 When the girl with the golden hair is betrayed, 
no one
 has hope of surviving.
The stories say that Goldilocks ran away, but being forced over the wall and separated from the man she cares for was hardly her choice.
Now, uncertain if 
any
 of her friends survived the brutal attack, Auluria must work with her former handler, Shadoe, and raise a new army to invade the Society and take back that which is hers: Dov Baer, his family, their friends, and their freedom.
She's willing to do whatever it takes, but this time, it's not 
her
deception that will cause everyone in her world to burn.
Allegiances are changing, and at any moment, 
anyone
 in her world could destroy her.
Title: Locked
Release Date: September 26th, 2017
What do you all think of the cover? Let me know in the comments!