Hey, everyone! I can't believe May is almost over! The month has really sped by for me, especially when it comes to writing. About a week into May my computer kept freezing and making weird noises (when I was in the middle of writing–the horror!) so I took it in, and the hard drive was broken! It was literally deteriorating (side note–less than two years old!) so the hard drive had to be replaced, and thus my computer was in the shop for an entire week. That really threw off my writing schedule (and I was a very bad girl with both of my instagram challenges–even though I had my phone, I was focusing on other things besides writing because I was having panic attacks that I would lose all of the things on my computer), so I haven't reached my word count goal. But, on the positive side, I have been working on A Midsummer Night's Dudebro, and to prepare for the summer release, I have the cover!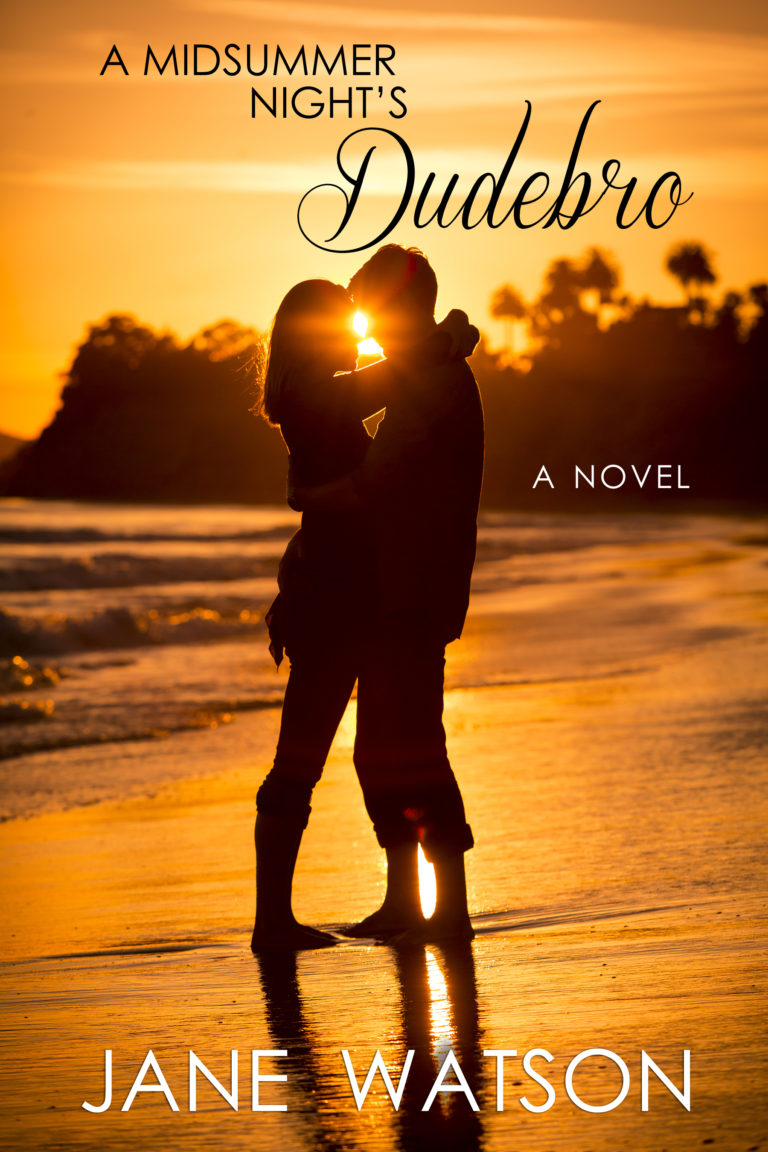 It is beautiful, I am so excited. I also like that the silhouettes look like the actors I've cast in my minds. I love it! What do you guys think?
Keep an eye out for A Midsummer Night's Dudebro, heading your way this summer!
~Jane